Coronavirus Vaccine – How far away is it?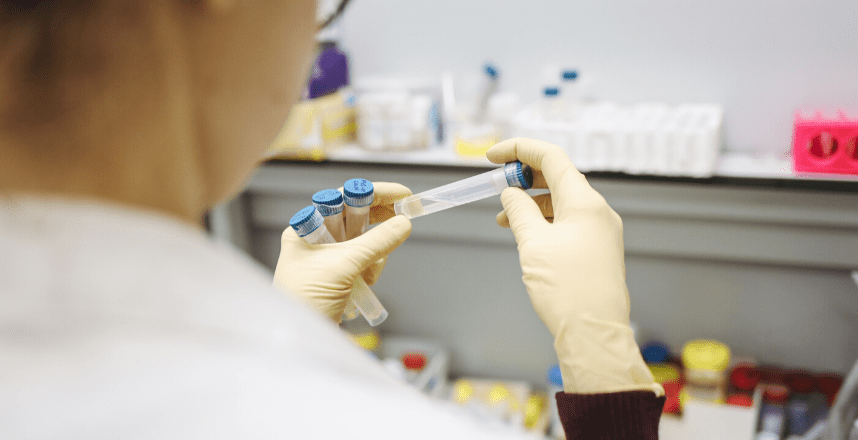 WORRIED ABOUT CORONAVIRUS?
Call our Tele Health Coronavirus hotline on 1300 411 748 for a Telehealth call with a GP about any health concern.
If you live in the South Brisbane area, you may be referred to our Alexandra Hills Respiratory Clinic for a COVID-19 Assessment.
Coronavirus Vaccine – How far away is it?
The new coronavirus, widely referred to as COVID-19, has shocked the world with its rapid spread, breach of containment lines and high death rate (relative to influenza). This is a new virus, never before confronted by humanity. As such, our scientists are facing a brand-new challenge – to catch up to a viral scourge that is spreading beyond all efforts to halt it.
Testing and developing a coronavirus vaccine – how it works
Testing a new vaccine can be a process that takes many years. Before human trials even begin, tests are often conducted on a range of animal subjects to gain an understanding of the physiological effects of the vaccine (including its effectiveness in combating the target virus).
If the vaccine appears safe in animals, clinical trials in humans may be approved. These early trials are initially likely to feature small numbers of people, less than 100, but may eventually be scaled to incorporate several thousand human volunteers. During these clinical trials, many questions will be answered, such as the safety of the vaccine, dosage, reaction of the human immune system, and interaction with other medicines that people may be taking.
There are, broadly speaking, a few stages to vaccine development:
Exploratory Stage: 3-4 years
Pre-Clinical Stage: 1-2 years
Application for Trial: approx. 1 month
Phase 1 Trials: approx. 1 year
Phase 2 Trials: approx. 1 year
Phase 3 Trials: approx. 1 year+
Phase 4 Trials: usually conducted post-release
Will a new coronavirus vaccine be safe?
Any coronavirus vaccine that is approved for widespread distribution will likely have undergone extensive testing to ensure it is safe for human consumption. Most developed nations have a body that is responsible for the approval of new medicines, and many have stringent testing requirements. In the United States, the Food and Drug Administration (FDA) is the responsible body, while in Australia the Therapeutic Goods Administration (TGA) regulates vaccines.
Who is working on the coronavirus vaccine?
Various organisations around the world are working to develop a coronavirus vaccine. Pharmaceutical firms such as Gilead Sciences, Moderna and Johnson & Johnson all have vaccines in active development. One of the world's largest pharmaceutical companies, GlaxoSmithKline, is working with the University of Queensland and a Chinese firm, Clover Biopharmaceuticals, in an effort to develop a combined vaccine and delivery method.
How long does it take to create a new coronavirus vaccine?
The length of time it will take to develop a new coronavirus vaccine is virtually impossible to determine. Most analysts and industry experts agree that developing, manufacturing and distributing a brand-new vaccine within twelve months would be an extraordinary achievement, and is quite unlikely. A two- or three-year timeframe would be quite ambitious but is much more achievable provided international cooperation continues. As such, we all need to prepare as best as we can for at least twelve more months of the coronavirus spreading throughout the world. 
How long will it take to produce coronavirus shots?
For a global virus like coronavirus, that already (as of March 9th) fulfils the World Health organisation's criteria for a pandemic, vaccine manufacture is likely to be accelerated. The truly long part of the process is development and testing. Once that is taken care of, manufacturing of the new vaccine can be scaled up rapidly to reach a wide audience. Countries at significant risk are likely to receive support from other nations in vaccinating their populace quickly. Some organisations are working on methods to reduce the amount of vaccine required to be effective, so that will also assist in developing an adequate amount of vaccine for a significant percentage of the world's population in a short time.
What can you do to avoid catching the coronavirus?
Rather than relying on the discovery, testing, manufacture and distribution of a brand-new vaccine, you can take steps now to greatly minimise your risk of contracting the new coronavirus. Very straightforward tips will help maintain your immune system and lower your exposure to viruses:
Avoid large public gatherings
Wash your hands regularly
Cover your face when practical
Avoid touching your face
If possible, avoid travel
Avoid areas where travellers and tourists congregate
 Book a flu shot
The flu shot is entirely ineffective against the coronavirus; the two viruses are very different. However, booking your flu shot now can help prevent you potentially becoming ill from two different viruses, and may also help reduce the burden on the public healthcare system.