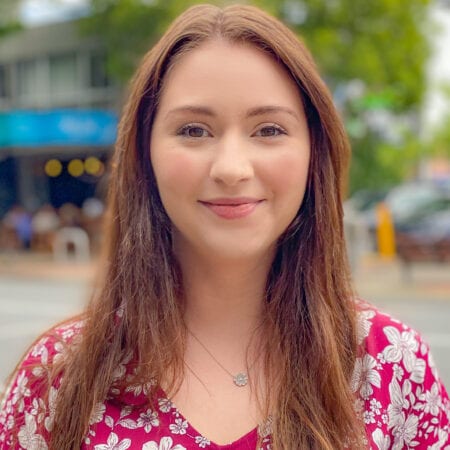 Caitlin Millward sees patients in:
Toowong
Pullenvale
Toowong
Lvl 10, 39 Sherwood Road
Toowong 4066

Opening hours
Open Today 08:30 - 12:00
Mon: 07:30 - 17:00
Tue: 08:00 - 17:00
Wed: 08:00 - 17:00
Thu: 08:00 - 17:00
Fri: 07:30 - 17:00
Sat: 08:30 - 12:00
Sun: -
Pullenvale
8 McCaskill Road, Pullenvale QLD 4069, Australia
Opening hours
Open Today 09:00 - 14:00
Mon: 07:00 - 19:00
Tue: 07:15 - 18:00
Wed: 07:00 - 18:00
Thu: 07:00 - 15:00
Fri: 07:00 - 17:00
Sat: CLOSED
Sun: 09:00 - 14:00
Caitlin Millward
Caitlin completed her Master of Psychology (Counselling) at the University of Queensland and has experience working within multiple private practice settings, primary and secondary schools and correctional services.  She specialises in providing therapeutic support for all ages but more specifically, works with children, and adolescents with developmental difficulties, Autism Spectrum Disorder (ASD), Attention Deficit Hyperactivity Disorder (ADHD) and Fetal Alcohol Spectrum Disorder (FASD) presentations. She can also provide treatment for all individuals experiencing anxiety, depression, trauma, loss of identity, addictive behaviours, substance use relapse and prevention, life transitions, relationship difficulties, bullying, and suicidal ideation.
Caitlin is also trained to deliver Cognitive Behaviour Therapy (CBT), Acceptance and Commitment Therapy (ACT), Trauma-focused Cognitive Behavioural Therapy services, Dialectical Behaviour Therapy (DBT), Interpersonal Therapy (IPT), Family Therapy and Motivational Interviewing (MI). She also has a special interest in cognitive assessments having a broad range of experience in this area. Caitlin is especially passionate about the therapeutic support of young people with Fetal Alcohol Spectrum Disorder (FASD), and have worked within a multidisciplinary team at the Interprofessional Neurodevelopmental Clinic, South Bank.  Overall she will employ a holistic, client-centred approach to treatment, and aim to facilitate meaningful improvements and outcomes for peoples' overall wellbeing.
FAQs
The fee to see the Psychologist is $195.45 for a one-hour appointment. You will only be eligible for a partial rebate from Medicare if you have a Mental Health Care Plan, which has been prepared by a GP. Please give us a call on (07) 3371 5666  if you would like any further information.