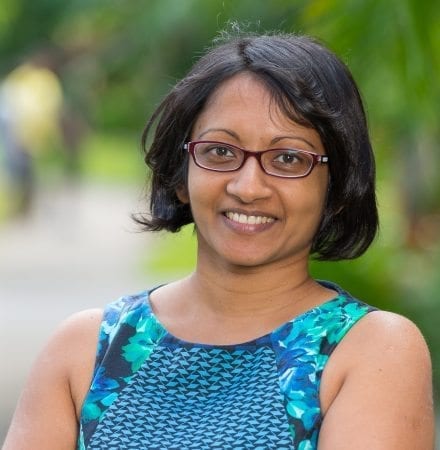 Dr Nishari Wijewardena sees patients in:
Smithfield
Smithfield
Shop 23
5-7 Faculty Close
SMITHFIELD QLD 4878
Opening hours
Open Today 08:00 - 17:00
Mon: 08:00 - 17:00
Tue: 08:00 - 17:00
Wed: 08:00 - 17:00
Thu: 08:00 - 17:00
Fri: 08:00 - 17:00
Sat: -
Sun: -
Dr Nishari Wijewardena
After graduating with her medical degree, Dr Nishari completed her internship at the Wollongong Hospital in NSW. She then undertook GP Registrar training working in general practices in regional NSW and at the Wuchopperen Health Service in Cairns.
After completing her GP training and gaining Fellowship of the Royal Australian College of General Practitioners, Dr Nishari moved permanently to Cairns in 2012. Dr Nishari has worked in General Practice in Cairns since then, including running a GP clinic at the Quigley Street Homeless Shelter in Cairns. She joined Smithfield Medical Centre in 2013.
Dr Nishari has also completed a Masters degree in Public Health.
Dr Nishari has a special interest in:
Family Medicine
Women's Health
Paediatrics
Antenatal (Pregnancy) Care
Paediatrics
Aboriginal and Torres Strait Islander Health
Availability Times:
Monday: 8:00am to 4:00pm
Tuesday: 8:00am to 5:00pm
Wednesday: 8:00am to 4:00pm
Thursday: 8:00am to 1:00pm
Friday: 8:00am to 5:00pm
Practice Hours subject to change without notice, please check with our reception staff.