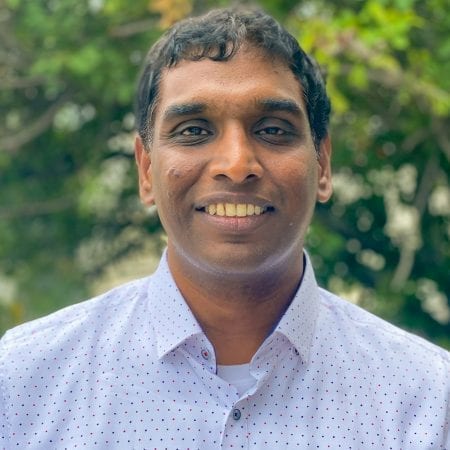 Dr Venu Vemula sees patients in:
Arundel Parkwood
Arundel Parkwood
41/232 Napper Road,
Arundel 4214
Opening hours
Closed
Mon: 08:00 - 18:00
Tue: 08:00 - 18:00
Wed: 08:00 - 18:00
Thu: 08:00 - 18:00
Fri: 08:00 - 18:00
Sat: -
Sun: -
Dr Venu Vemula
Dr Venu Vemula practices medicine at SmartClinics Arundel Parkwood and is fluent in English, Hindi and Telugu. Dr Venu specialises in multiple fields of health such as asthma treatment, diabetes care and palliative care. He lives with his wife, who is also a doctor, and their two young boys in Arundel.
A big fan of cycling, tennis and cricket, Dr Venu is always happy to chat with patients about their background, interests and any health concerns they have.
FAQs
SmartClinics allows me to have good work life balance. The many different patients stimulate learning due to varied presentations. I also enjoy being a doctor for the entire family.
Listen to the medical advice provided by experts. Australia has the highest incidence rate of melanoma in the world.
Wholesome patient care is important for everyone. Do the right things, follow the guidelines. I always try to have empathy for my patients and their families.
Get the flu shot at least a month prior to the start of flu season.
Please ask me any questions you have about your health.