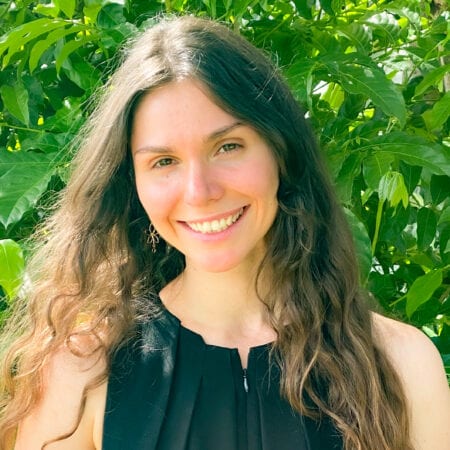 Khari Garavelis sees patients in:
Merrimac
Clayfield
Merrimac
166 Gooding Drive
Merrimac QLD 4226
Opening hours
Closed
Mon: 08:00 - 17:00
Tue: 08:00 - 17:00
Wed: 08:00 - 17:00
Thu: 08:00 - 17:00
Fri: 08:00 - 17:00
Sat: Closed
Sun: Closed
Clayfield
695 Sandgate Road
Clayfield QLD 4011
Opening hours
Closed
Mon: 07:30 - 17:30
Tue: 07:30 - 17:30
Wed: 07:30 - 17:00
Thu: 07:30 - 17:30
Fri: 07:30 - 17:00
Sat: Closed
Sun: Closed
Khari Garavelis
Khari is a psychologist with general registration who has recently graduated from the University of Queensland with a Master of Psychology (in the field of Counselling). She is invested in improving mental health and well-being through evidence-based frameworks that consider a holistic and person-centered approach.
Khari has experience in a range of settings, including community-based services, education, correctional services, and private practice delivering both individual and group intervention. Khari has worked with a range of presenting needs, including depressive disorders, anxiety disorders, trauma, chronic pain, substance use disorders, relationship concerns, and child and adolescent mental health. She is particularly interested in neurodevelopmental disorders, primarily Fetal Alcohol Spectrum Disorder, a population with which she has been working closely in both a therapeutic and research-oriented capacity for more than 18 months. In addition to therapeutic intervention, Khari is able to administer a range of neuropsychological assessments including specialized assessment of intellectual functioning, academic achievement, attention and executive functioning, and emotional and behavioral functioning.
Khari values working with vulnerable populations and believes that psychological services should be inclusive and accessible to everyone. She takes referrals across the lifespan including children, adolescents, adults, and older adults. Khari works predominantly from a cognitive behavioral and biopsychosocial perspective that employs a range of counselling approaches to achieve change according to the client's own needs and goals. This includes CBT, ACT, IPT and Schema Therapy. Regardless of mode, Khari's primary focus as a psychologist is always collaborative and individualized care that utilizes a strengths-based approach to provide each client with a sense of empowerment.