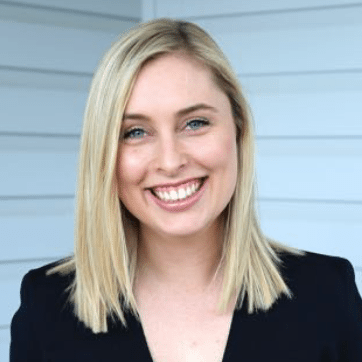 Louisa Smith
Louisa Smith (Dietitian) visits SmartClinics George Street on TUESDAYS (ALL DAY) fortnightly.
Louisa earned her Masters of Dietetics at the University of Queensland and has since worked as an Accredited Practising Dietitian (APD) in Brisbane. She has a special interest in food allergies, intolerances and sensitivities and other gastrointestinal disorders. Her personal experience sparked her interest in the management of food allergy and intolerances and has given her first-hand experience in the difference dietary change can make to quality of life. Louisa is passionate about paediatric and maternal health and works to support families in building healthy foundations for life.
She is experienced in the dietary management of diabetes, fatty liver, heart disease and weight loss and works to implement sustainable changes for healthy lifestyles.
Louisa uses a holistic approach to dietetics and is interested in how sleep, stress and other factors in our environments impact our food choices.
Louisa does not believe that there is a one-size-fits-all answer to health and nutrition and prefers to work closely with clients to create tailored plans for the individual. She loves to cook, eat and talk about food and brings this passion to her job everyday.