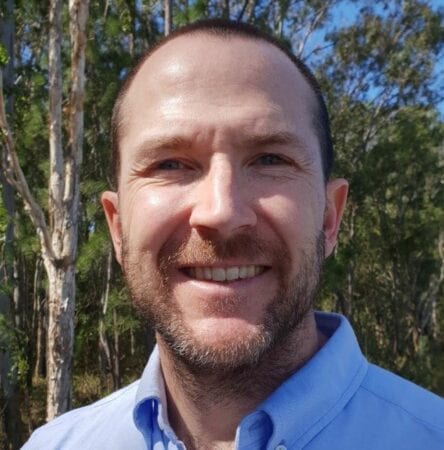 Stuart McClymont sees patients in:
Mango Hill
Mango Hill
1-21 Halpine Drive,
(Next to Chemist Warehouse)
Mango Hill, 4509

Opening hours
Open Today 08:00 - 13:00
Mon: 08:30 - 17:00
Tue: 08:30 - 21:00
Wed: 08:30 - 17:00
Thu: 08:30 - 21:00
Fri: 08:30 - 17:00
Sat: 08:00 - 13:00
Sun: 08:00 - 13:00
Stuart McClymont
As an experienced physiotherapist with special interests in chronic pain, rheumatology and orthopaedic rehabilitation, Stuart enjoys helping clients of all ages achieve their rehab goals. After qualifying as a physiotherapist Stuart worked in the public's NHS System in the Uk, where he practiced in the specialties of trauma and orthopaedics, paediatrics, elderly rehabilitation, neurological rehabilitation and respiratory Physiotherapy. He then specialised in musculoskeletal lower limb, spinal and upper limb Physiotherapy while developing a passion for helping chronic pain and rheumatoid conditions.  Since moving to Australia he has applied his skills and experience in private practice and delivering pain management programs.
His vast experience ensures his clients are provided with extensive knowledge and understanding of the rehabilitation process, and all aspects of Physiotherapy.