Our Clinics
SmartClinics Walton Bridge Family Medical Centre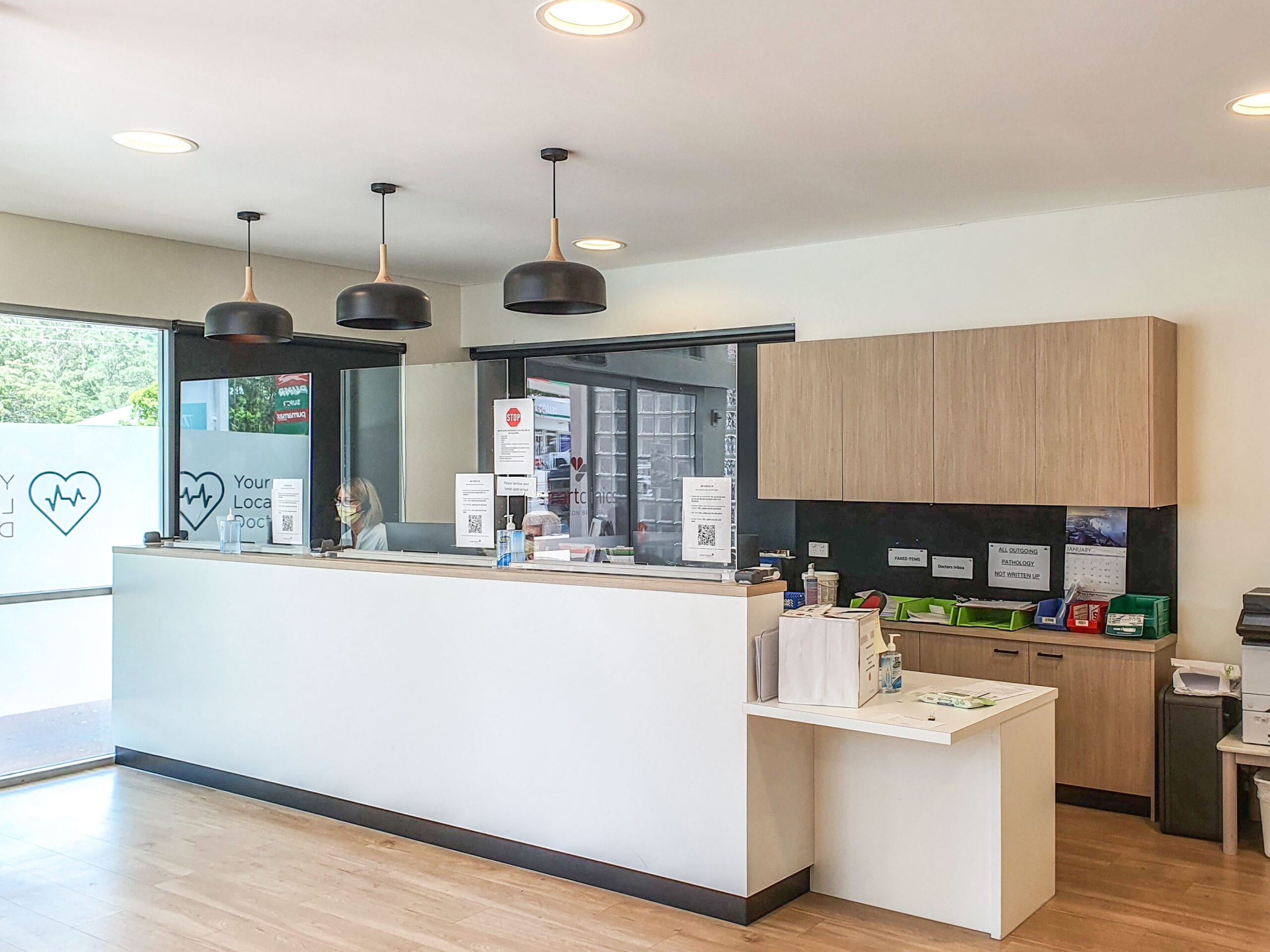 Opening hours
Open Today 08:00
-
20:00
Mon: 08:00 - 20:00
Tue: 08:00 - 20:00
Wed: Closed - Australia Day Public Holiday
Thu: 08:00 - 20:00
Fri: 08:00 - 18:00
Sat: 08:30 - 12:00
Sun: 09:00 - 12:00
This SmartClinics Medical Centre is providing COVID Vaccines.
Feeling unwell? If you have cold or flu symptoms, no matter how mild, do not attend a medical centre in person.  Instead, please visit a respiratory clinic for testing.  Find your nearest testing and fever clinic here.
Clinics nearby
Welcome to SmartClinics Walton Bridge on Waterworks Road
Our practice offers a wide range of services including:
General health checks
Full skin checks & minor surgery
Travel health information and Vaccinations
Palliative care
Shared obstetric care
Spirometry
Cryoptherapy
Electrocardiography (ECG)
Home health assessments for people 75 & older
GP Management Plans for patients with complex or chronic conditions e.g. diabetes, heart disease
GP Mental Health Care Plans
Routine & specialist screening
Aviation, Recreational SCUBA and Motor Sport Medicals
Driving licenses (private and commercial)
Pre-employment Medicals
General Family Health Care
After Hours Arrangements
For emergencies or urgent cases after hours a doctor is available on call for patients of this surgery.  Telephone: 3300 1900.
Appointments
Appointments can be made by this website just click on online services or by phoning after 7.30am daily.  A standard appointment is 15 minutes. Please arrange a longer appointment if you have a complex issue or several problems to discuss. Every effort will be made to accommodate your preferred time & doctor. However, delays sometimes occur because we give priority to emergencies & ask for your understanding should this occur.
Fees
We are a private billing practice. Patients are asked to pay in full on the day of their consultation.  Details of fees can be obtained from our reception staff.  For your convenience, at the completion of your consultation, we can process your claim through HIC (Medicare) online and your refund will be deposited into your nominated bank account within forty-eight hours.
Home Visits  and Telephone Access
This Practice provides a home visiting service to patients of the practice who reside in the local area – this area extends to The Gap, Ashgrove, Keperra, Ferny Grove, Ferny Hills and Bardon. The service is to provide care to patients too sick or infirm to attend the surgery and in emergencies. Doctors are available by phone to discuss urgent matters, which should be notified to reception to allow a prompt response. If the matter is life threatening please ring the 000 first.
Reminder System
This practice uses a computerised recall service as part of its commitment to preventive care. Patient's requirements are entered into the system and periodic notification made to patients on the need for immunisation, blood pressure, skin checks, cervical smear and other surveillance. If you do not wish to receive a reminder, please notify your doctor.
Nursing Services
At this practice, nurses also provide services to our patients and support to our doctors. These include monitoring & advice for people with diabetes, heart disease, health information, infant vaccinations, spirometry, ECGs, 24hr ambulatory blood pressure checks and wound dressings.
Patient Feedback
As part of its commitment to good patient care, this practice asks you to be involved in patient surverys.  These help us recognise your expectations and any problems in the delivery of our service.  The doctors of the centre welcome your enquiries and concerns in regards to your medical treatment and all queries should be referred to your doctor.  For problems of an administrative nature please contact our practice manager or in regards to accounts please contact one of our administration staff memebers on 3300 1900. If your concerns are not resolved you may approach the Office of the Health Ombudsman on 133 646
Translating Services
Patients who do not speak English or who are more proficient in another language, have the ability to choose a professional translating service or a translator who may be a family member or friend. Please inform us at the time of booking your appointment if you require assistance in the regard.
Now offering the Doc' medically proven weight loss meals! Click here for more information.