Occupational Medicine and workplace health and safety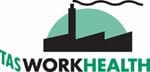 SmartClinics Family Medical Centres located in Devonport, Tasmania, offer continuous support to both local and interstate businesses through our Corporate Occupational Health Program, called Tasworkhealth.
Evidence shows that investing in the health and safety of your employees can boost the health of your business. Long-term work absences are not healthy for businesses or employees alike. Not only can it be damaging to business performance, but it can also impact the employee and their family both financially and emotionally, and lead to other significant cant health problems.
For SmartClinics Devonport contact information click below:
Tasworkhealth has provided Occupational Health, Injury Management, and Rehabilitation Services for the past 20 years, which includes services such as:
Pre-employment Medicals
Australian Maritime Safety Authority Medicals
Antarctic Medicals
Medical Assessments
Alcohol and Drug Testing / Instant Screening and Laboratory
Audiograms
Vaccinations
Site Visits
ECG and Spirometry
Injury Management to help you staff get better and back to work sooner.
If you contact us about an injured worker, they will be prioritised, to ensure they are seen to as quickly as possible. Dr John Sullivan and his experienced team will liaise with you about the worker's back- to-work options and also assist with speaking to our doctors as required. Our medical professionals are highly trained and supported by a National Support Centre. We have the resources and the capacity to respond quickly — and we do.
Our Tasworkhealth doctors provide achievable goals for their patients which will see them return to work in a timely manner and then remain there in a capacity that is safe and healthy.
We have Pathology on site. For more information, please call (03) 6422 6200 and ask to speak with Dr John O'Sullivan or email devonport.manager@smartclinics.com.au.