Our Clinics
SmartClinics Merrimac Family Medical Centre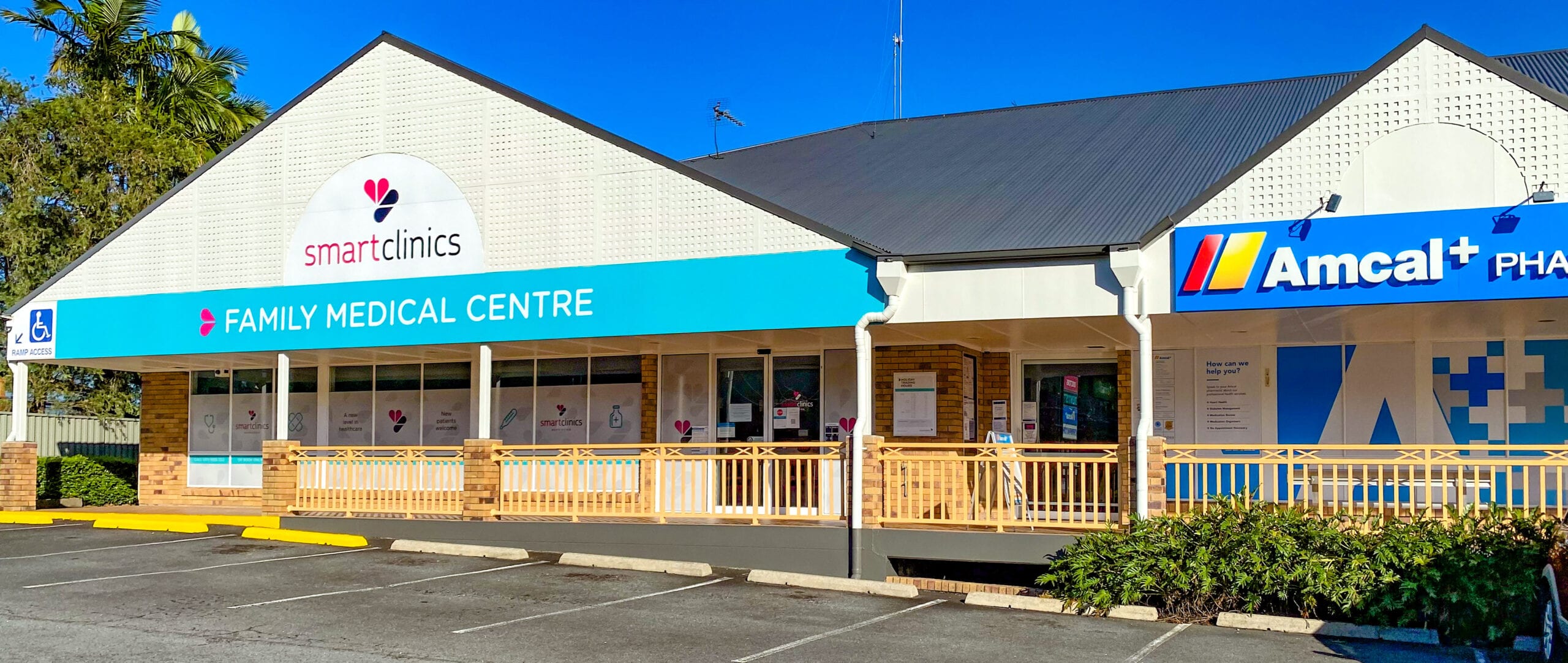 Standard Opening hours
Mon: 08:00 - 16:30
Tue: 08:00 - 15:00
Wed: 08:00 - 15:00
Thu: 08:00 - 17:00
Fri: 08:00 - 17:00
Sat: Closed
Sun: Closed
See below for updates to clinics hours & public hoilday trading.
Clinics nearby
For after-hours GP appointments, please call Ph: (07) 3177 9500
Fees
The GPs at this practice operate Mixed Billing, and a fee is payable on the day for most consultations, including telehealth.
Masks
We encourage you to wear a mask inside our practice. If you have cold or flu symptoms, please book a telehealth appointment.
Flu Vaccines
A standard flu vaccine costs $15. We are pleased to now  offer our patients some alternative Flu Vaccinations. Please discuss with your GP what options are suitable for you. Our friendly reception team can advise you of the cost for all other Flu Vaccinations.
Allergy tests and treatments
At SmartClinics Merrimac we believe that the key to living a more fulfilled life is understanding what affects your health and how you can take steps to mitigate it. Doctors at this clinic conduct allergy tests to help patients understand what triggers their allergies and help them find ways to avoid those triggering factors. Allergy tests are fast, relatively painless and can help us identify a wide range of common allergies.  Fees are $260 with a rebate of $111.95. Longer consults may attract a higher fee. To learn more about our allergy tests on the Gold Coast click here.
Women's Health
At SmartClinics Merrimac, we take women's health seriously. The GPs are highly experienced in the many health challenges that women face throughout their lives. Among many services, we specialise in the following:
Chronic Disease Management
The doctors in our Merrimac practice are widely versed in chronic disease management. Many Australians suffer needlessly from chronic disease. There are options available for everyone to help treat and manage their chronic illnesses so that they don't go through unnecessary pain and discomfort. The doctors can help you with a management plan to stay on top of your chronic illness, avoid factors that can worsen it and help restore your quality of life. Our chronic disease management plans are usually bulk billed, and the follow-ups that we recommend (such as visiting a physiotherapist, physiologist, podiatrist or dietician) are often also provided at a lower cost to you with a plan in place.
Focusing on Patients' Wellbeing
The GPs at this clinic provide preventative healthcare services. The highly trained clinicians will also discuss results step by step to ensure you understand everything completely, and then devise strategies and provide information and expert advice where needed. To learn more, click here read about our Being Alive Program
Transferring Medical Records
If you would like your medical records transferred to another doctor, our policy is that a summary of your record is forwarded. Copies are forwarded directly to the doctor after we receive written authorisation signed by the patient and the new doctor. We hold the original records for medico-legal reasons. A fee may be charged to cover the costs in printing, posting and checking of the records – you will be notified if a fee is to be charged.