Our Clinics
SmartClinics Merrimac Family Medical Centre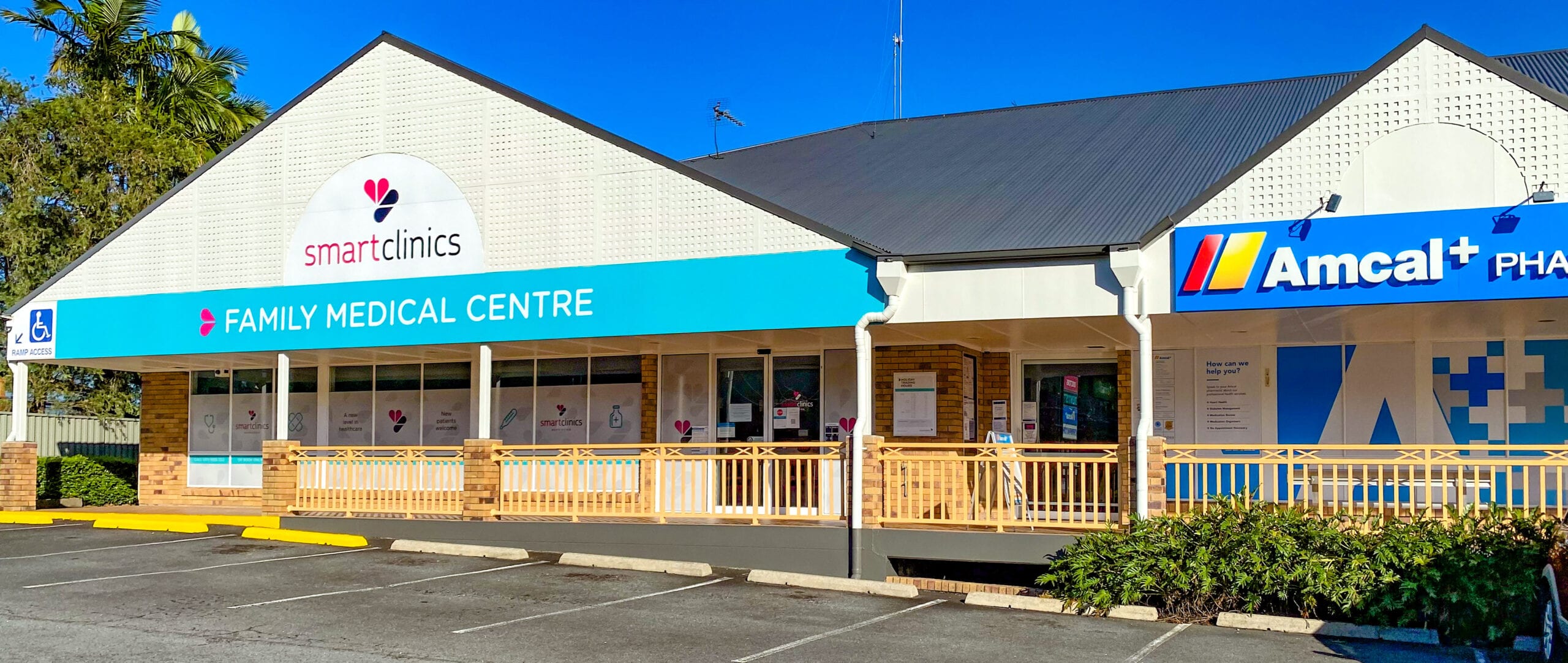 Opening hours
Opening Hours
Mon: CLOSED
Tue: 08:00 - 17:00
Wed: 08:00 - 17:00
Thu: 08:00 - 17:00
Fri: 08:00 - 17:00
Sat: Closed
Sun: Closed
---
This SmartClinics Medical Centre will NOT be providing COVID vaccines. Click here to find a clinic near you that may have the vaccines in stock.
Clinics nearby
SmartClinics Merrimac has a team of doctors and medical professionals who are diligent, professional and understanding. We have female doctors available at our practice for advice about a wide range of female related health issues. We even provide genetic profiling which can predict whether or not you're more prone to specific diseases, ailments and conditions ranging from obesity, diabetes, dementia and cancer to heart attacks and even strokes.
Allergy tests and treatments
At SmartClinics Merrimac we believe that the key to living a more fulfilled life is understanding what affects your health and how you can take steps to mitigate it. We conduct allergy tests to help patients understand what triggers their allergies and help them find ways to avoid those triggering factors. Allergy tests are fast, relatively painless and can help us identify a wide range of common allergies.
To learn more about our allergy tests on the Gold Coast click here.
Women's Health
At SmartClinics Merrimac, we take women's health seriously. Our GPs are highly experienced in the many health challenges that women face throughout their lives. Among many services, we specialise in the following:
Skin Checks
Australia has one of the highest rates of skin cancer in the world. This is a combination of us living active lives in the sun, many sunny months throughout the year, and failing to take active precautions against the damage that the sun can cause to our skin's health.
We believe that the best cure is adequate prevention. By booking yourself in for regular skin checks, you can ensure that any possible abnormalities or strange spots on your skin are monitored, with changes tracked carefully to stay on top of any skin cancer development.
At least two thirds of Australians are diagnosed with skin cancer during their lives. There is a good chance that you will be one of them. The simplest and most effective way to stay on top of skin cancer is to schedule regular skin checks. Click here to make an appointment now.
Chronic Disease Management
Our doctors in Merrimac are widely versed in chronic disease management. Many Australians suffer needlessly from chronic disease. There are options available for everyone to help treat and manage their chronic illnesses so that they don't go through unnecessary pain and discomfort. Our doctors can help you with a management plan to stay on top of your chronic illness, avoid factors that can worsen it and help restore your quality of life. Our chronic disease management plans are usually bulk billed, and the follow-ups that we recommend (such as visiting a physiotherapist, physiologist, podiatrist or dietician) are often also provided at a lower cost to you with a plan in place.
Caring for the Entire Family
Raising a family is hard work. Having a doctor by your side throughout your journey who understands the challenges you're facing can make everything significantly easier. Our GPs take a special interest in children's health and helping young families navigate the stresses of childhood.
We provide you with a program created personally with your needs and concerns in mind, making your healthcare assessment and maintenance much more comfortable and affordable. Our Gold Coast doctors are there to assist you and ensure your entire family's health is kept in check.
We can conduct developmental checks, immunisations, and other important milestones in the growth of your child into a young adult. To find out more about our paediatrics services, please click here.
Men's Health
Men face many unique challenges throughout their lives that are best addressed with the assistance of a GP. We can help with prostate exams, and tackling the myriad mental health issues that crop up throughout life. Men should stay aware of the many health problems that they may confront, including diabetes, skin cancer and erectile dysfunction. We can help you navigate it all.
Focusing on Patients' Wellbeing
Our primary focus is on the general wellbeing of all the family as well as providing preventative healthcare services. Our trained clinicians will also discuss results step by step to ensure you understand everything completely, and then devise strategies and provide information and expert advice where needed. To learn more, click here read about our Being Alive Program
If you would like to make an online appointment at SmartClinics Merrimac, click the pink booking button above, then select SmartClinics Merrimac from the menu and a appointment time that best suits you. Alternatively call our friendly reception team on (07) 5525 1222.