Our Clinics
SmartClinics Taigum Family Medical Centre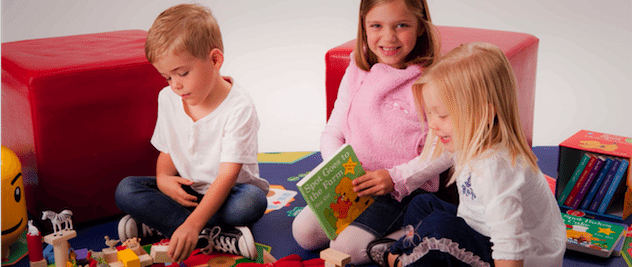 Standard Opening hours
Mon: 08:00 - 17:00
Tue: 08:00 - 17:00
Wed: 08:00 - 17:00
Thu: 08:00 - 17:00
Fri: 08:00 - 17:00
Sat: CLOSED
Sun: CLOSED
See below for updates to clinics hours & public hoilday trading.
Clinics nearby
Fees
The GPs at this practice operate Mixed Billing, and a fee is payable on the day for most consultations, including telehealth.
Masks
We encourage you to wear a mask inside our practice. If you have cold or flu symptoms, please book a telehealth appointment.
Welcome to SmartClinics Taigum Medical Centre
If you have a confirmed Video Telehealth appointment, click the below button to be connected.
GP Services
Treatment of skin cancers and sunspots
Preventative advice for heart disease and diabetes
Chronic disease management
Seniors' health advice
Children's health
Women's health
Men's health
General check-ups
Vaccinations
Travel medicine
Workplace and occupational healthcare
SmartClinics Taigum runs a computerised appointment systems and endeavour to accommodate the needs of our patients at all times. Emergencies will always be given priority. Appointments can be made on line thru our website or by phoning the practice on 07 32654555.  Taigum can also be contacted by email- taigum@smartclinics.com.au but please be aware that this email is not constantly monitored.  Any urgent requests should be phoned thru to the Practice.
Home Visits
The doctors will make home visits when applicable, but these calls are not always possible or indicated. It may be necessary to make alternate arrangements such as calling an ambulance for you.
Fees
SmartClinics Taigum is privately billing and a range of fees apply, including discounted fees for children and pensioners. Fees are always payable at the time of consultation and we accept cash, cheque, credit cards (Visa, Mastercard and Amex) and Eftpos. Our Practice is happy to lodge your receipt to Medicare via "HIC on line" in which Medicare will deposit your rebate back into your designated account within 72 hours. You will need to give us your bank account details or have these details with Medicare – and we will do the rest. You will not need to go to Medicare for your refund.
Our most commonly charged fees are on display in our waiting room. If you have any concerns with paying our fees, please discuss with your Doctor or the Practice Manager. Please be aware that we always keep our billing "gap" the same regardless of the length of time of the consultation, thus your "out-of pocket" will always remain the same.
Cancellation Policy
As you can appreciate the doctors have allocated a specific time to see you. As a result, please be aware that there is a $50 cancellation fee for non-attendance or if less than 24 hours notice is provided.
Scripts
Please make a short appointment with your doctor for repeat prescriptions only.
Referrals
Patients are required to come in and see the Doctor for a renewal of a referral to see the specialist. Not all specialists bulk-bill or follow DVA schedules. Please ask the reception staff at the specialist's rooms when making your appointment.
Recalls and Reminders
It is best practice to operate a recall system for abnormal results for pathology, radiology or specialist. SmartClinics Taigum has a recall system in place and we ask for your understanding and acceptance of this policy. If necessary, you will be contacted by one of our Doctors, Nursing Sisters or Receptionist – by letter, phone or SMS – usually to make an appointment concerning these results. We request, however, that patients ALWAYS ring the practice for their results, preferably between 12 noon and 2pm when the phone is not as busy.
Please ensure that you have up-to-date contact details at the Practice.
Transferring Medical Records
If you would like your medical records transferred to another doctor, our policy is that a summary of your record is forwarded. Copies are forwarded directly to the doctor after we receive written authorisation signed by the patient and the new doctor. We hold the original records for medico-legal reasons. A fee may be charged to cover the costs in printing, posting and checking of the records – you will be notified if a fee is to be charged.
Medical Students
The doctors are committed to the education of the next generation of medical practitioners. From time to time, we have medical students attached to our practice and our reception staff will inform you of this on arrival. If you prefer not to have a student present while consulting with your doctor, please let our reception staff know.
Telephoning your Doctor
Most problems are best dealt with in consultation rather than on the telephone. A Doctor or registered Nurse will always be available during normal surgery hours for emergency advice. If you have a message for your doctor, please relay it to our trained receptionist and she will pass it on to your doctor. You may be asked to see your doctor if he/she believes it necessary.
Safety and Security
To ensure the security of our premises CCTV monitors are in place in the practice's waiting areas.
Continuity of Care
Our Practice encourages our patients to continue their care with the Doctor of their choice wherever possible. You will be asked to nominate your Doctor of choice and we will endeavour to make your appointment with this Doctor depending on availability.
Feedback
If you have any concerns with any aspects of our practice, please feel free to contact your Doctor, the Practice Manager or the Health Rights Commission on 07 3120 5999.