COVID-19 Updates & Vaccinations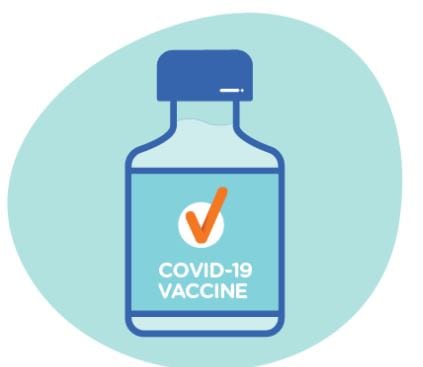 Coronavirus Health Alert
Due to the confirmed community transmission of COVID-19 in Greater Brisbane, our doctors are delivering consults predominantly via telephone. A telephone consult with a doctor can be booked through this website – click the pink booking button.
If your problem requires an examination, a safe face-to-face appointment will be scheduled. To comply with the Queensland Government direction, we have a COVID-Safe Plan and require anyone attending the clinic to register their details. Additionally, all staff, and patients over 12 years of age in Greater Brisbane are currently required to wear a surgical face mask while in the clinic.
If you are experiencing symptoms of fever, flu, a cold, or a loss of sense of smell or taste, then a COVID-19 test is necessary. Please refer to the Queensland Government website to find your nearest COVID-19 testing centre. If you are uncertain, please book a telephone consult with your GP who will discuss and arrange this.
Call 000 if you need urgent medical assistance.
For more information on COVID-19, please visit https://www.health.gov.au/health-topics/novel-coronavirus-2019-ncov
Please be assured that our clinics are COVID-19 safe.
*******
When will I be eligible to receive the COVID-19 vaccine?
COVID-19 vaccines will be available in phases. Groups of people get the vaccination at different times. The groups are Phase 1a, Phase 1b, Phase 2a, Phase 2b and Phase 3. We are currently in Phase 1b.  Before you make a vaccination booking, please check your eligibility.
You can do this for yourself or another person by clicking here:  https://covid-vaccine.healthdirect.gov.au/eligibility.

Where can I get a COVID-19 vaccine?
Many SmartClinics Medical Centre will NOT be providing COVID-19 Vaccines for Phase 1B. If you wish to book a COVID 19 Vaccine, first visit healthdirect.gov.au to check your eligibility. If you are eligible you will then be directed to the Vaccine Clinic Finder to help you find a suitable vaccine clinic near you. The clinics listed below will received a limited supply allocated be the Government soon.
How do I book a COVID-19 vaccine?
The SmartClinics Medical Centres that will be providing COVID-19 Vaccines in Phase 1b are below.
Initial vaccine supply issued by the Government will be VERY LOW so please be patient with us.  This means you may need to wait until more vaccines have arrived in stock before you can book.
STEP 1: Before booking your COVID vaccination appointment, make sure you are eligible – CLICK HERE to see if you are eligible for Phase 1b.
STEP 2: Book your vaccination appointment by contacting one of the clinics below:
**Vaccines have not arrived at many of the clinics above. Due to a very limited supply, we are not offering a wait list so please be patient**
Why should I get vaccinated for COVID-19? 
COVID-19 can cause serious ongoing health conditions, and sometimes death. Immunisation is a safe and effective way of protecting you and your family.  Immunisation helps protect others, especially those who may not be able to be immunised themselves. When you get immunised, you protect yourself as well as helping to protect the whole community.

Why do we need vaccines if we are already wearing masks and practicing social distancing? 
The measures we've put in place so far such as border restrictions, quarantine, mask wearing, hand washing, physical distancing, and testing help to protect all Queenslanders and will continue to be important to control the spread of the virus and its effects on the community.  But we don't want to live under restrictions forever.  The COVID-19 vaccine is the best way to protect people long-term against severe COVID-19 disease.

Are there other benefits to getting vaccinated?
Getting vaccinated helps protect the vulnerable in our society who can't get vaccinated themselves because they are too young, or too sick.  This is because widespread vaccination makes it more difficult for the disease to spread.  Also, the less the disease spreads, the less likely it is that new, possibly more infectious or dangerous mutations will arise.

What is herd immunity and how does it relate to COVID-19?
We reach 'herd immunity' when enough people are immunised to stop or slow the circulation of the disease. This reduces the likelihood of infection, which then affords protection for people who can't be vaccinated.

What percentage of the population needs to get vaccinated before we achieve herd immunity? 
The percentage changes depending on the disease and how effective the vaccine is at preventing transmission. Usually, 50% – 90% of a population needs to be vaccinated to achieve herd immunity.  Experts believe a herd immunity of 65% or higher will be needed for COVID-19, but we cannot be certain at this stage. It is an important area of research which will continue as countries begin their COVID-19 vaccination programs.

Is it compulsory to be vaccinated?
Australians have a great record in being immunised. The COVID-19 vaccine will be voluntary, universal and free. If a safe and effective vaccine becomes available for COVID-19, the Government aims to have as many Australians as possible choose to be vaccinated for COVID-19.  If people choose not to have a COVID-19 vaccine, this will not affect their family's eligibility for Family Tax Benefit Part A or childcare fee assistance which only includes National Immunisation Program vaccines for those aged under 20 years.

Who will receive the vaccine?
The Australian Government is committed to providing all Australians with access to safe and effective COVID-19 vaccines as soon as they are available, to those who wish to vaccinate against COVID-19. As doses will initially be limited, access to vaccines during the early period of the roll out will be made available to highest priority groups.  The rollout strategy can be found here: https://www.health.gov.au/resources/publications/australias-covid-19-vaccine-national-roll-out-strategy

Why have some groups of people been prioritised over others?
Priority groups are identified by taking into account current public health, medical and epidemiological evidence on who would be most affected if they contracted COVID-19.  For example, health and aged care workers are a priority group because they are at high risk of contracting COVID-19 due to their frequent contact with people. They are also more likely to transmit the virus to vulnerable people through their work in hospitals and aged care facilities. It is for everyone's benefit that this group  is prioritised for vaccination so they can continue providing essential care.

How much will the vaccine cost? 
COVID-19 vaccines will be free for all Australian citizens, permanent residents and temporary visa-holders as per the Australian COVID-19 Vaccination Policy.

How has a vaccine been rolled out so fast?
Usually when a vaccine is developed it is done is a very linear fashion – one step, after another.  There has been an enormous amount of resources and money thrown into the research, development and testing of the Covid-19 vaccines so that many of these steps could take place simultaneously.  There has been no compromise on safety.​​​​​​​

If I get the vaccine, what side effects can I expect? 
You may experience minor side effects following vaccination. Most side effects last no more than a couple of days and you will recover without any problems.  Common reactions to vaccination include: pain, redness and/or swelling where you received the needle and mild fever.  Serious reactions like allergic reactions are extremely rare.

Can I get the vaccine if I'm planning to get pregnant, pregnant, or breastfeeding?
At this stage, COVID-19 vaccines are not routinely recommended to be given during pregnancy as there is limited experience with the use of COVID-19 vaccines in pregnant women. If you are pregnant or breastfeeding, think you may be pregnant, or are planning to have a baby, ask your doctor for advice before you receive this vaccine.  If you are planning a pregnancy, ask your doctor for advice before you receive this vaccine.

How effective are the COVID-19 vaccines? 
The results from the clinical trials to date have shown both the AstraZeneca and Pfizer vaccines to be effective in providing protection against COVID-19.  If as many people as possible are immunised against COVID-19, regardless of which vaccine they have, this will make a significant difference in keeping everyone safe.

What vaccine will I get?
You won't be able to choose which vaccine you receive.  As supplies of the vaccine are received, people in order of priority groups will be given the vaccine available at the time.  The general public will most likely receive the AstraZeneca vaccine, as millions of doses are planned to be manufactured in Australia.

What is in the vaccine? 
Once vaccines are approved by the TGA, their specific ingredients are listed in the Australian Register of Therapeutic Goods.

What do I do, whilst I wait for the vaccine to be rolled-out? 
Whether you are in a priority group or not, the best thing you can do is stay up to date and continue to be COVIDSafe. In the meantime, everyone still needs to practise good hygiene, maintain physical distance, wear a mask in places you can socially distance, stay home if you are sick and get tested.  SmartClinics have a dedicated covid-19 respiratory testing clinic at Alexandra Hills.
What conditions are considered an underlying medical condition?
Underlying medical conditions include:
organ transplant recipients who are on immune suppressive therapy
people who have had a bone marrow transplant in the last 24 months
people on immune suppressive therapy for graft versus host disease
people who have haematological cancers, for example, leukaemia, lymphoma or myelodysplastic syndrome, diagnosed within the last 5 years
people having chemotherapy or radiotherapy
people with chronic renal (kidney) failure
people with heart disease such as coronary heart disease or failure
people with chronic lung disease, excluding mild or moderate asthma
people who have a non-haematological cancer, diagnosed in the last 12 months
people who have diabetes
people with severe obesity, with a Body Mass Index of 40 or over
people with chronic liver disease
people with some neurological conditions including stroke and dementia
people with some chronic inflammatory conditions and treatments
people with other primary or acquired immunodeficiency, including HIV
​​​​​​​people with poorly controlled blood pressure