WEST END – BRISBANE
If you are a recently discharged ADF member, you may already have some experience with the DVA. It can be a daunting experience. Dr Campbell at SmartClinics in West End, Brisbane can help with the preparation and submission of initial liability claims to make sure that you receive what you are entitled to.
Dr Campbell has extensive experience working with Veterans and will help you navigate the process, from collating your claims to uploading them to DVA, as well as completing your Permanent Impairment Assessment.
Please book a 2-hour long appointment and bring your UMR (medical records) with you on a USB drive. This FREE consultation is billed entirely to DVA.
HOW TO BOOK
Book your appointment with Dr Innes Campbell at SmartClinics Family Medical Centre,  located at The Markets, 79 Boundary Street. West End 4101. PH: (07) 3844 4111
This 2 hour consultation is FREE and billed entirely to DVA.
For more information on Dr Campbell click here.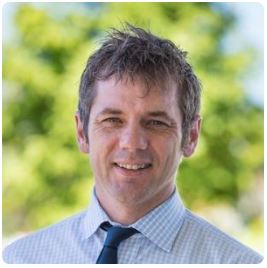 What is a DVA Claim?
A DVA claim is a compensation claim made by ADF members for the treatment and rehabilitation of injuries or diseases relating to active service.
The claims provide financial cover for the allied health, hospital and medical expenses incurred treating veterans and their dependents and spouses.
Who can claim and what does it cost?
Any member of the ADF (this includes cadets and reservists) can claim for injury or illness that are related to or occurred during active service.
Submitting a DVA claim for medical and other support is free. This process also allows ADF members to apply for extra compensation if their injury or health condition causes permanent impairment.
At SmartClinics West End, Dr Campbell can help you with any service-related injury or illness assessment. We're committed to helping the Australian veteran community with access to health services whether for mental health issues or service-related physical injuries.
What happens at my first appointment?
At your DVA white card claim appointment, you will be given a Post ADF Health Check (similar to the old 5 yearly medical).
Please bring your Department of Veterans Affairs White or Gold Card details so we can bill the DVA.
Dr Campbell and his team will ensure an appropriate care plan is put in place to provide you the best possible assistance, tailored to your individual needs.
For more information on Dr Campbell or to book an appointment go here.