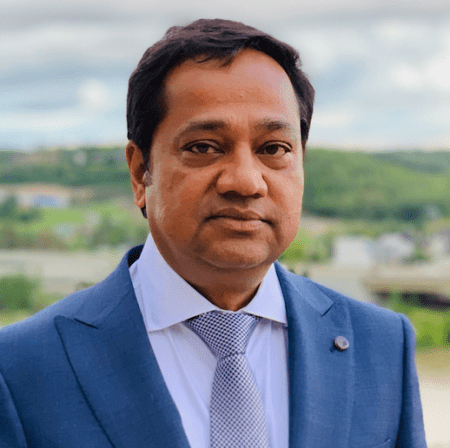 Dr Amitosh Mondal sees patients in:
Chermside
Chermside
Westfield Chermside
Shop 212 Cnr Hamilton & Gympie Rd
Opening hours
Open Today 07:00 - 21:30
Mon: 07:00 - 21:30
Tue: 07:00 - 21:30
Wed: 07:00 - 21:30
Thu: 07:00 - 21:30
Fri: 07:00 - 21:30
Sat: 07:00 - 21:30
Sun: 07:00 - 21:30
Dr Amitosh Mondal
Dr. Amitosh Mondal is an experienced General Practitioner, who is solely focussed on the needs of his patients and is dedicated to providing premium, multi-faceted and holistic care.Dr. Mondal's vast clinical experience is reflected in his unique and intricate skill-set. After completing his MBBS at Bangladesh,Dr. Mondal's work across rural and suburban Bangladesh has enabled him to develop exceptional clinical acumen and procedural skills. He is a Fellow of the Royal Australian College of General Practitioners, and has been a significant proponent of rural health for over 17 years through his medical practice, Rouse Street Medical Centre, in Tenterfield NSW. Dr. Mondal endeavours to make the same positive impact to patient lives through his practice at SmartClinics.
In addition to his clinical experience, Dr. Mondal's best qualities are ultimately his honesty, integrity and ability to form a genuine connection with his patients. He is known for his 'down to earth' and welcoming nature, and his warmth and sense of humour enable patients to be comfortable and feel their concerns are being heard. Dr. Mondal enjoys the outdoors, fishing and good food, and is never devoid of entertaining stories and friendly conversation.
You can see Dr. Mondal at SmartClinics Chermside on Saturday, Sunday, Monday and Tuesday.