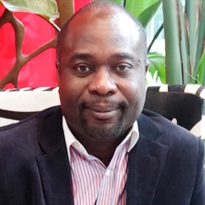 Dr Babatunde David Sanni sees patients in:
Ipswich
Ipswich
1/10 Churchill Street, Ipswich QLD 4305
Opening hours
Open Today 08:00 - 17:30
Mon: 08:00 - 17:30
Tue: 08:00 - 17:30
Wed: 08:00 - 17:30
Thu: 08:00 - 17:30
Fri: 08:00 - 17:00
Sat: CLOSED
Sun: CLOSED
Dr Babatunde David Sanni
Dr Babatunde completed his primary medical degree 19years ago at the prestigious University College Hospital UCH Ibadan in Nigeria. Since attaining his degree, he's had the opportunity to work in four different countries. This has help him bring to  Australia a wealth of medical experience spanning from working in The Caribbean's, Africa, and Canada.
Dr Babatunde started working locally in Lowood in 2013 and hopes to continue to serve the community as a caring GP. He also has a special interest in the areas of Skin Cancer and Mental Health and has undergone additional training to better understand, diagnose, and manage patients in these specialised areas. He especially loves listening to his patients, paying attention to their individual needs and treating them as a 'person and not just another patient coming through the door'.
Away from the clinic (which is rare) he enjoys travelling the world with his wife and children to explore places and other cultures.He also loves to socialise with friends, family, and loved ones and hobbies include singing, cooking and swimming.