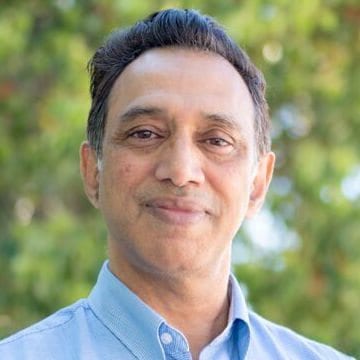 Dr Ebby Patel sees patients in:
West End
Toowong
West End
The Markets, 79 Boundary Street
West End 4101

Opening hours
Open Today 07:30 - 17:00
Mon: 07:30 - 17:00
Tue: 07:30 - 17:00
Wed: 07:30 - 17:00
Thu: 07:30 - 17:00
Fri: 07:30 - 17:00
Sat: 08:00 - 15:00
Sun: 08:30 - 15:30
Toowong
Lvl 10, 39 Sherwood Road
Toowong 4066

Opening hours
Open Today 08:00 - 17:00
Mon: 07:30 - 17:00
Tue: 08:00 - 17:00
Wed: 08:00 - 17:00
Thu: 08:00 - 17:00
Fri: 07:30 - 17:00
Sat: 08:30 - 12:00
Sun: -
Dr Ebby Patel
Dr Ebrahim Patel (Dr Ebby) is a General Practitioner with many years of medical experience, qualifying as a Doctor in 1986. He worked in Rural Queensland for 12 years prior to relocating to Brisbane in 2010. Dr Ebby is well skilled in multiple medical procedures and in particular treats medical concerns such as metabolic diseases, men's health, mental health, geriatric health & skin conditions.  He also has a special interest in Chronic Fatigue Syndrome and Myalgic Encephalomyelitis. Dr Patel can also prescribe Medicinal Cannabis for eligible patients – private consultation fee applies
The consultation required for some of these conditions will need longer appointments.  So if you wishing to book an appointment for Thyroid, Male/Female Hormone or Chronic Fatigue Conditions, please call our medical receptionist on 07 3844 4111.  We will happily book you a longer appointment, rather than you trying to book it online.
As well as having an in-depth knowledge of a broad range of general health problems, he is known for his great sense of humour and for being very easy to talk which in turn, puts his patients at ease.  You can see Dr Ebby at SmartClinics West End Medical Centre on a Wednesday and Thursday.
Medicinal Cannabis – PRIVATE FEES ONLY (no bulk billing)
Dr Ebrahim Patel in now authorised to prescribe Schedule 8 products containing tetrahydrocannabinol (THC). Patients can contact SmartClinics Toowong, 33715666, to enquire about the fees.