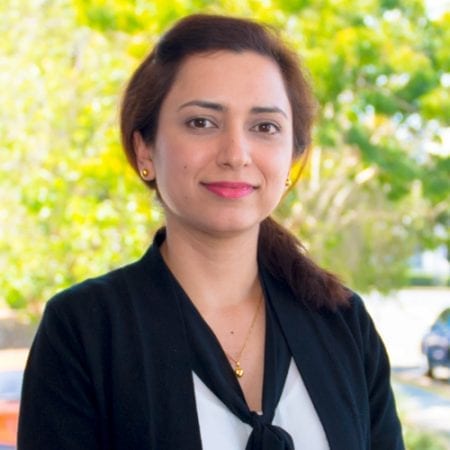 Dr Sara Qamar sees patients in:
Ipswich
Ipswich
1/10 Churchill Street, Ipswich QLD 4305
Opening hours
Open Today 08:00 - 17:30
Mon: 08:00 - 17:30
Tue: 08:00 - 17:30
Wed: 08:00 - 17:30
Thu: 08:00 - 17:30
Fri: 08:00 - 16:00
Sat: CLOSED
Sun: CLOSED
Dr Sara Qamar
Dr Sara Qamar is a previous GP of Medplus Ipswich who joined the SmartClinics Team in 2017. Dr Qamar has been in general practice since 2014, having previously worked at Toowoomba Base Hospital and Prince Charles Hospital in Brisbane.
Dr Qamar was born in Pakistan, before making the move to Australia. Her favourite aspect of general practice is following the growth of families, from the first positive pregnancy test to children in the clinic.
FAQs
I have been in general practice since 2014. Prior to that I practiced medicine inside hospitals.
I love being able to follow up my patients, seeing babies grow through just being a positive pregnancy test to be running around in my clinic corridor.
Cover up when in the sun. Always keep a hat and a scarf in your car.
My patients' trust matters immensely to me.