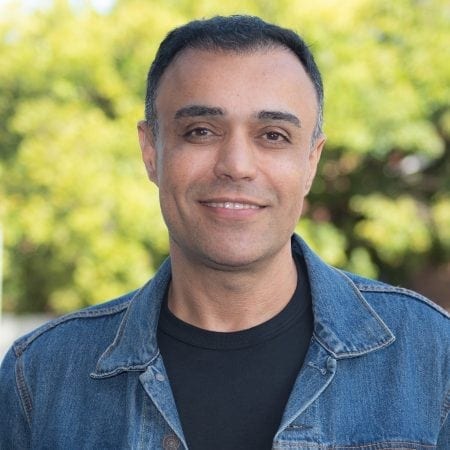 Dr Shahram Sadeghi sees patients in:
Clayfield
Clayfield
695 Sandgate Road
Clayfield QLD 4011
Opening hours
Open Today 07:30 - 17:00
Mon: 07:30 - 17:00
Tue: 07:30 - 17:00
Wed: 07:30 - 17:00
Thu: 07:30 - 17:00
Fri: 07:30 - 17:00
Sat: Closed
Sun: Closed
Dr Shahram Sadeghi
Call Clayfield Reception to book or for more information: (07) 3268 1937
Dr Sadeghi sees patients at SmartClinics Clayfield. He graduated from School of Medicine in 1994 and has been practicing medicine ever since. Being around as a doctor for a quarter of a century has made him quite boring according to him. He moved to Australia in 2003 and began his PhD at the University of Queensland (UQ) while he continued practicing medicine here in Australia. He started general practice in QLD from Toowoomba in 2004 which made that city one of his favourite spots for the rest of his life.  After finishing his PhD on Epidemiology of the Oesophageal Carcinoma in 2007 he moved back to full time general practice and obtained his general registration followed by his fellowship in general practice (FRACGP). In 2011 he also was accepted to registrar training program at the Australasian College of Cosmetic Surgery and obtained his fellowship in cosmetic surgery in 2013. Ever since he has managed to continue practicing medicine in two areas of general practice, and cosmetic surgery, skin cancer and skin disease.
Shahram is interested in all aspects of general practice, with a particular special interest in skin cancer and skin disease, chronic illnesses (cardiovascular, and diabetes) as well as emergencies (bone fractures, trauma and other injuries).
Shahram also runs his own Cosmetic Practice and is very passionate about it, so feel free to ask any burning questions about skin or related issues. Outside medicine he is fan of fitness, he calls gym his happy place and is crazy about water activities. That includes swimming every week and an embarrassing surfing skill, however he has no plans to give it up.
Shahram deeply believes in wholistic medicine, physical and psychological and social factors are important factors, therefore for him our diet and lifestyle has a big impact on our health and therefore always expect him to give you a frustrating lecture about alcohol, weight, exercise and other boring things.