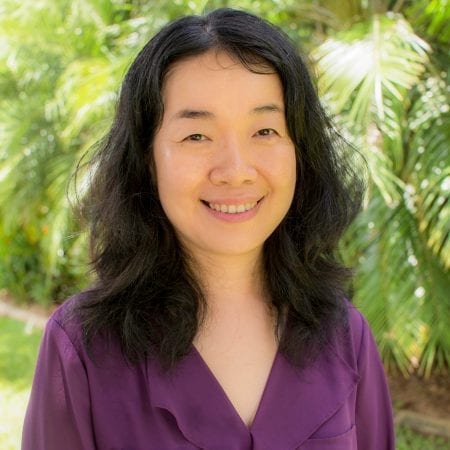 Dr Xiaoping (Angie) Jiang sees patients in:
Smithfield
Smithfield
Shop 23
5-7 Faculty Close
SMITHFIELD QLD 4878
Opening hours
Open Today 08:00 - 17:00
Mon: 08:00 - 17:00
Tue: 08:00 - 17:00
Wed: 08:00 - 17:00
Thu: 08:00 - 17:00
Fri: 08:00 - 17:00
Sat: -
Sun: -
Dr Xiaoping (Angie) Jiang
Dr Jiang began her medical career and worked for 7 years in a tertiary hospital in China before moving to Australia,  working at the Royal Hobart Hospital.  Soon after she attained her GP qualifications and became a Fellow of the Royal Australian College of General Practitioners. Dr Jiang medical skills include ante and post-natal care, children's health (paediatrics) and childhood immunisations, chronic disease management (asthma, diabetes etc) and geriatric care. Dr Jiang also has completed further study and attained certificates in Australia for skin cancer and cosmetic medicine.  She can perform skin excisions, anti-wrinkle injections as well as implanon insertion and removal.
Dr Jiang is a regular contributor to SBS Mandarin health forum and is fluent in English, Mandarin and Cantonese.