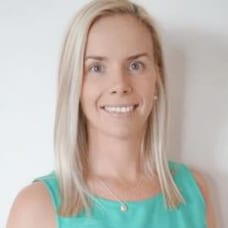 Kate Feely
Kate Feely – Dietitian & Sports Dietitian
Bachelor of Nutrition & Dietetics
Accredited Practising Dietitian
Accredited Sports Dietitian
Accredited Nutritionist
ISAK Level 1 Anthropometrist
Special Interest Areas:
Sports Nutrition – with a background in middle distance and endurance running Kate knows personally how important nutrition is for training and competition performance. She has worked with athletes ranging from beginners to elite level in endurance running, track & field, triathlon/Ironman, swimming, AFL, Rugby and Gymnastics.
Gut health – Irritable Bowel Syndrome and Coeliac Disease.
Disordered Eating/Eating Disorders
Weight Management
Kate has had an interest in nutrition starting back in her school days. She was running at National level and saw a Sports Dietitian who provided guidance on nutrition around training and competition. This highlighted to Kate the strong links between nutrition and sports performance, as well as general health and wellbeing.
Kate has worked in clinics specialising in teenage and young adult mental health, including eating disorders. She enjoys the challenge of working with these clients and improving their relationship with food. Kate finds the link between gut health, nutrition and mental health fascinating, and enjoys working on these areas with clients to get results.
Kate is a passionate and approachable Dietitian who loves the opportunity to work with clients to improve their nutrition – whether it be for sports performance, body composition changes, gut health, mental health or general healthy eating.
In her personal time you will find Kate training for her next half marathon or triathlon, out for brunch or enjoying some sunshine at the beach.