If you have a sports injury or musculoskeletal issue that is needs treatment, make sure you are treated by an experienced Sports Doctor who specialises in sports medicine and rehabilitation services. With the care and experience of the right doctor, you can take a journey from injury to activity and reach a new state with your physical health.
FIND THE RIGHT GP FOR YOU – CLICK THE SERVICE YOU NEED BELOW
What is a Sports Medicine Doctor?
Typically, Sports Doctors are GPs who have specialised training and focus on musculoskeletal conditions and the medical concerns of active patients. This means they are highly skilled in diagnosing, treating and managing injuries related to bones, joints, ligaments, tendons, muscles and nerves.
Sports Doctors can assist with a wide range of injuries to help you get active or stay active, particularly if you've been sidelined by an injury. Though most GPs can assist with injuries, seeing a Doctor who has a special interest in sports injuries and rehabilitation will ensure targeted and effective treatment. Their care is designed to encourage healing, prevent recurrence, and optimise your health through a collaborative management plan.
Will I still need to see a Physiotherapist or Allied Health Specialist?
Most SmartClinics Family Medical Centres have allied health specialists working from within the same practice location. This allows a diverse range of practitioners to work in parallel. If your Sports Doctors feels that you would benefit from seeing an Allied Health Specialist, such as a physiotherapist, they can refer you to a trusted Specialist who is often practicing at the same location. Allied Health services may include:
Exercise Physiologists
Physiotherapists
Audiologists
Dieticians
Counsellors
Podiatrists
Clinical Psychologists
Psychologists
Psychiatrists
Speech Pathologists
CLICK HERE TO FIND AN ALLIED HEALTH SPECIALIST NEAR YOU
When should I see a Sports Doctor?
If any of the following applies to you, it might be worth booking a visit to a Sports Doctor:
You've sustained an acute injury: Your Doctor can help determine exactly what is injured and talk you through the most effective options available for treatment.
You have a chronic injury: Injuries and areas of persistent discomfort can improve with appropriate rehabilitation. A Sports Doctor can identify and correct the biomechanical abnormalities interfering with your physical abilities and work on a management plan that is tailored to your needs.
You're interested in injury prevention: Participating in sports and events at an elite level? A Sports Doctor can make assessments on your unique physicality and performance to keep you injury free.
You want to enhance your performance: Whether you're stretching your abilities to new levels or beginning a new fitness journey, a Sports Doctor can guide your plan and connect you to a team of professionals that can maximise your athletic potential. Physical therapists, registered dietitians, and podiatrists, to name a few.
Frequently Asked Questions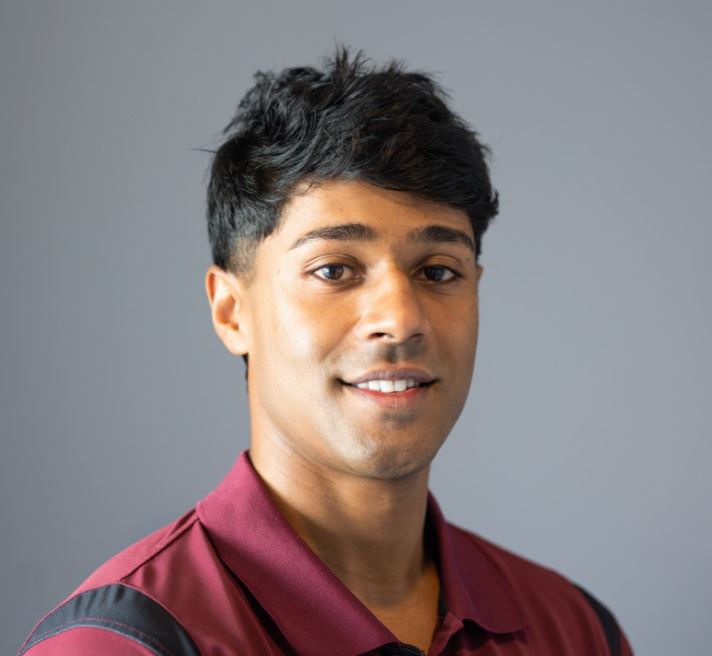 Answers by Dr SJ Sivasubramaniam: A praised GP and Sports Doctor in Annerley, Brisbane, Dr SJ works directly with Brisbane Roar soccer club and Souths Logan Magpies rugby league team.  Dr SJ has experience with a range of musculoskeletal medical conditions, such as osteoarthritis and acute injury management. His other specialties include cardiology, diabetes, and respiratory medicine.
548 Ipswich Road
Annerley 4103
Dr. SJ's Sports coverage experience includes:
Brisbane Roar Football (2019 – current)
NQ Cowboys Rugby League (2023 – current)
South Logan Magpies Rugby League (2023 – current)
Brisbane Lions AFL Academy (2023 – current)
Australian Futsal Team Asian Qualifiers, Taiwan (2023)
World University Games Chengdu, China (2023)
Cross Country World Championships (2023)
MotoGP Phillip Island (2023)
V8 Supercars Gold Coast 500 (2023)
GPS Rugby Union (2019 – current)
Australia Coastal Rowing Championships (2022)
Mooloolaba Triathlon (2020 – current)
Sunshine Coast Marathon (2023)
QLD Boxing State Championships (2022)
Townsville JCU Fire WNBL (2020)