SmartClinics Windsor Update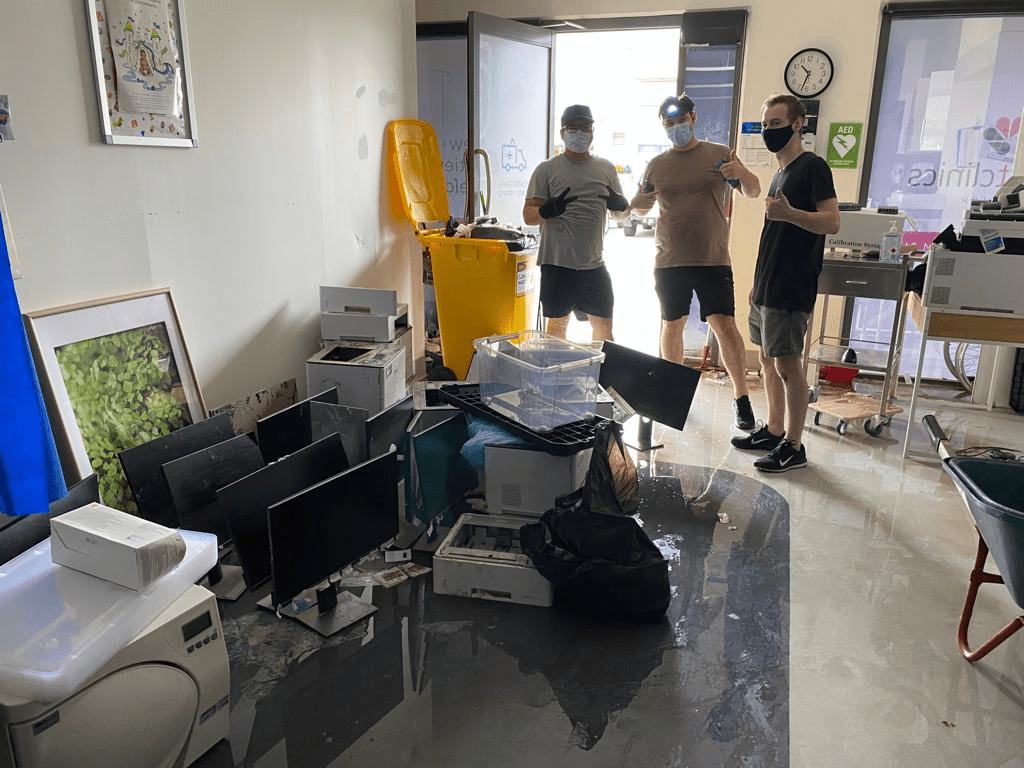 Dear SmartClinics Windsor Patients,
Following days of rain, our area was further drenched by a 'rain bomb' that sat stationary over South East Queensland on 27th February.
Unfortunately, SmartClinics Windsor was severely impacted as stormwater from under sieged drains flowed through our clinic to an unimaginable height of 1.5m! The water subsided, leaving a trail of devastation in its wake. However, everything below the waterline was soaked and covered in contamination.
Once it was safe, the SmartClinics Windsor team, with torches on their heads and donned in gloves and gumboots, got to work saving anything salvageable as they began the laborious clean-up.
Now sadly unrecognisable, SmartClinics Windsor is currently closed and has been entirely de-fitted. Due to the slab being so wet, our team will leave the site for a few weeks to completely dry out.
We'll continue to post regular updates on our progress to keep our valued patients informed. So please visit our page in a few weeks to see how we're going.
Our team can't wait to share the Grand Reopening details with you and get back to our 'home' at Windsor soon!
We sincerely thank you for your patience and understanding during this challenging time.
Best wishes,
The SmartClinics Windsor team
---