Help for patients with depression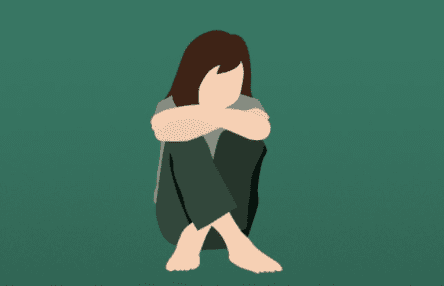 GP & Nurse-led support for patients with anxiety, depression or mental health conditions
If you are concerned about your own mental health and emotional well-being, or that of a family member, a great first step is visiting a GP who has a special interest and experience in this area. They will help guide you through your options, and let you know which therapies and treatments are available.
One of these options may be a mental health care plan (MHCP) – this is a great way of getting the support you may need.
 Don't be afraid to ask your GP about mental health care plans – we all need support at times.
A mental health care plan may include access to a psychologist, therapist, social worker, or mental health nurse. Sessions with an accredited mental health professional (except a psychiatrist) can be rebated by Medicare if you have a mental health care plan and can include 20 subsidised sessions with healthcare professionals that are private and personalised for your own needs. 
FIND A GP NEAR YOU WHO IS EXPERIENCED IN HELPING PATIENTS WITH DEPRESSION & MENTAL HEALTH CONDITIONS
Helen & Lynn are highly experienced Credentialed Mental Health Nurses (CMHN) and have has answered some common questions below regarding these specially designed care plans.
Q: How do I know if I qualify for a mental health care plan?
A: You will first need to see a GP to discuss your current situation and requirements to determine if a mental health care plan can benefit you. They can then refer you to a specialised Psychologist, Psychiatrist Mental Health Nurse, or counsellor, depending on your needs. Your GP will complete a Mental Health Care Plan and refer you to an appropriate service.
Q: How many appointments will I get as part of the plan?
A: Depending on which service you are referred to will determine how many appointments you are eligible for.
Medicare rebates are available for up to 20 sessions over 12 months with a psychologist, mental health social worker or accredited counsellor depending on your individual requirements.
Q: How much will it cost me to get a mental health plan?
A: There may be a small out of pocket fee for preparing a mental health care plan as most of the cost is covered by Medicare. While it can include up to 20 sessions, you can't get Medicare rebates for all 20 sessions in one go. After the first 6 appointments, if you feel that you would like to continue with the program, you need to see your doctor again for a mental health plan review and another referral.
Q: What happens in my first consultation with you (as a mental health nurse?)
A: The health professional you are referred to will ask a lot of questions to help them understand your individual circumstances, and then work with you to develop a plan to help you on your road to recovery. Sometimes the health professional will decide that the service you have been referred to may not be the best one and will get help from other health professionals. You will be involved in the development of the recovery plan and will be able to ask questions about your care, and what you expect to have happen. You will be able to have other support people included in your appointments if you choose. All the information collected by the health professional is confidential and is not given to anybody else unless you agree to it.
Q: How often do I need to come back to see you about my care plan?
A: The health professional that you are referred to will determine how often you need to see them. This will affect how often you need to see your GP to get updated referrals. Under the Medicare system, you can see your health professional 6 times before you will need to see your GP again for a review and another referral for more sessions. You can have up to 20 sessions within 12 months.
Q: What kind of advice and tools will I get from this plan to help me?
A: You will receive advice and education about mental illness, what it is, how to manage it and what to expect. There are many tools used to support people's mental health and you will be taught skills and techniques that are individually tailored to your specific needs. These tools may include how to manage your mood, stress, thoughts and feelings, how to reduce stress/ anxiety, and how to understand what is happening to you. Treatments and strategies may include meditation, mindfulness, and therapies including CBT, DBT, EMDR, and ACT to assist with managing and learning how to cope with symptoms of mental illness.
Q: Will the care plan include drugs for my condition?
A: We may include using medication to help manage your individual situation. This will be assessed by your GP, and we offer advice about the medications that might be used. Not everyone will use medication and often mental illness is managed without medication.
Q: What's your best advice for someone who is struggling with mental health right now? 
A: There is no "right or wrong" with mental illness. It often isn't as easily diagnosed or treated as physical illness can be.
There is never a "right time" to seek help from your GP for help or advice. If you feel that you are not coping well, seek support from your GP.
There is no problem at all with having a discussion with your GP and being referred to a Mental Health Expert, even if you think there is nothing wrong… a listening ear is sometimes all we need. We all need help at times to care for ourselves and our mental health is no different…in fact, it is more important than anything else.
Learn how to recognise some of the signs of possible mental illness
Signs in adults may include:
Unexplained changes in moods/ thoughts/ feelings
Feeling really happy or really sad for no good reason
Feeling hopeless/ helpless and unable to make things better
Poor sleep patterns (oversleeping/ under-sleeping, frequent waking, unable to go to sleep/ stay asleep)
Increased irritability/ frustration with normal activities and unable to change
Changes to significant relationships (without recognised cause)
Unexplained sounds/ smells/ sights
Excessive worry about things that would normally not bother you much
Strange beliefs/ ideas/ thoughts… even though you might feel they are so true/ real
Social withdrawal
Changes in eating habits, overeating, under-eating, binging/ purging
Suicidal/ self-harm thinking
Increased "at risk" behaviour
Unexplained physical illness/s
Increased substance/ alcohol use or using these for the first time in excessive amounts
Increased prescription medication use without other explanation
Signs in children may include:
Changes to normal routines
Changes to regular sleep patterns
Changes in eating habits, overeating/ undereating/ changes to dietary preferences
Difficulty going to/ learning at school/ concentrating
Falling out with friends/ family/ siblings
Not wanting to do regular activities
Persistent anger/ sadness/irritability outside of normal
Preoccupied with their thoughts and don't participate in regular conversations, etc.
Self-harm activity, e.g. cutting
Talking about suicide/ death…outside of normal conversation
Frequent unexplained physical illness, e.g. stomach pain, headache
Changes in mood, personality, behaviour
Hyperactivity
Persistent nightmares
It is important to know that children can benefit greatly from having a mental health care plan developed, and they can work through many troubles and worries with the help of a psychologist.
If you are very worried about someone close to you, or yourself, being at risk of acute harm and you're in Queensland, please call the Mental Health Access Line on 1300 642 255 (available 24 hours a day), or Lifeline on 131 114.