Mixing different medication – the do's and don'ts.

Be Medicinewise Week 20-26 August 2018
Author: Dr Sir-Kit Leong, SmartClinics Clayfield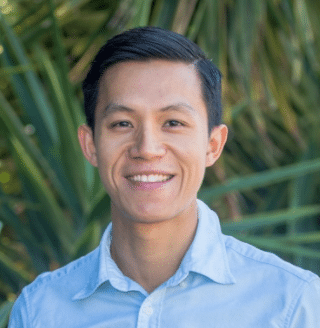 Each year more than 230,000 Australians are hospitalised with problems caused by their medicine.
Whether it's your own medication or someone you love or care for, it's important to make sure you understand what each medication is for, how to take them correctly and be mindful of potential side effects when combining different medication.
SmartClinics GP, Dr Sir-Kit Leong, answers some common questions about safety and effectiveness of taking medicine, and multiple types of medication at the same time…
Q: If I think my medicine is not working, or making me feel worse, should I just stop taking it or wait until I see my GP before stopping?    
Dr Leong:
As a general rule, side effects may develop within hours of taking a new medicine if  you do not tolerate it. Delayed reactions can happen too within days after new medicine is commenced.
If you are not well in general,  particularly, if you  developed any serious side effect(s)  such as severe rash, fevers, dizziness, vomiting, breathing difficulties, the medicine is to be stopped immediately.
Be guided by your own observation, and do not delay in seeking medical attention if you are getting worse.
Q: What do you recommend as the best medication to give to my children when they are not feeling well?
Dr Leong:
It is dependent on what illness and what symptoms your child has.
Paracetamol and ibuprofen are common symptom relief medication given by parents to children for pain and fevers. I do advise that parents check the active ingredients in any over the counter (OTC) medicine before giving them to children. There are various OTC brand names, that have similar ingredients.
Q: Can some drugs work for some people, but not for others?
Dr Leong:
Patients may have variable response to the same medication.
When a medicine is consumed, it goes through  some important phases in our body: absorption, distribution, metabolism (breakdown) and elimination (removal via kidneys and/or liver). If there is change to any of these phases, the therapeutic effect of  a drug can change.
Q: Should people who are heavier, or lighter, take more or less than the recommended dose for children/adults that is written on the pack?
Dr Leong:
The dosing of medicine for children is dependent on the child's body weight. Adults who are frail, elderly, with liver and kidney conditions are likely to have a lower dose.
I  would advise patients to regularly check the medication details (name of drug, personal details, instructions, expiry date) on their packs/bottles before taking them.
This simple step will reduce risk of taking the wrong drugs.
Q: What are the dangers of mixing drugs for pain relief? Will it make me sick, or just not be as affective?
Dr Leong:
If you are taking strong painkillers such as codeine based ones, other than paracetamol and non steroidal anti- inflammatories (such as ibuprofen), it is advisable to discuss with your GP to use  medication  effectively and safely.
Opioid painkiller (common ingredient : codeine)  has a role in acute pain.
However in patients with pain that last several weeks, especially more than six weeks, it is important to consult your doctor to work out a clear plan and  subsequent ensuing  reviews.
Mixing painkillers without clear understanding puts a patient at risk of drug dependence, tolerance (when a drug is no longer working for its purpose) , overdose and adverse reactions (especially cardiorespiratory and neurological reactions).
Q: What's the best way to know if different types of medication can be taken together? For example, if I'm taking panadol, can I also take asprin or neurofen?
Dr Leong:
In theory, risk of drug to drug interaction increase with each medication added to existing medication(s), particularly if you have six or more medications. Nonetheless, most people tolerate medicines without major side effects.
Your doctor would be able to provide you advice on what's most appropriate when combining different medication.
I highly suggest that if you take multiple medications, it is wise and safe practice to regularly review the need for each of them.
The doctor can also report significant side effects or adverse effects to Therapeutic Goods Administration (TGA) that you may experience with medications,  for future safety prescribing.
Q: My current medications are quite expensive and I'm finding it difficult to afford to pay for them. Is there anything I can do?
Dr Leong:
You can consider taking generic medications as they  do work  the same as their patented counterparts, and they are more affordable.
When your doctor writes you a medication, the PBS box  is usually ticked on the script.
What it means is that the medication cost has been subsidised by the government under the Pharmaceutical Benefits Scheme ( PBS).
Some non PBS medication may be cheaper than PBS ones.  Please do consult your local pharmacist on how to best reduce cost of medications.
You would eligible for cheaper PBS medicine  if you have reached the PBS  safety net threshold.
Concession card holders and patients who are registered Closing the Gap (CTG) PBS co-payment Measure , are also eligible for cheaper medicine.
Find out 5 questions to ask your doctor about medicines and more about Be Medicinewise Week at nps.org.au/bemedicinewise
For more information about medicine, or mixing different medication, call our Medicines Line on 1300 MEDICINE (1300 633 424)